If you've been keeping up with my recent review you'll see that I reviewed Mere Enchantment by Alicia Rivoli and LOVED IT! Which is why I am interviewing her today.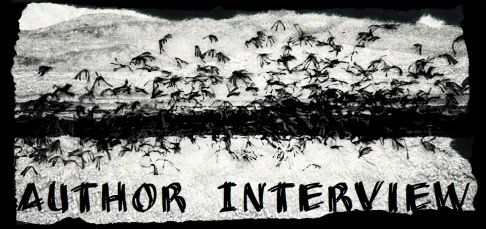 Welcome Alicia to booksbooks&morebooks!
Thank you, I appreciate the opportunity.
I know some authors have dreams of scenes from their books. Is that what happened with you and Mere Enchantment?
Actually it was more of a day/night dream, the story came while having a sleepless night and seemed so realistic. I decided as I was picturing the story in my mind that I would try and write it all down and see where it took me. Eighteen months later, I was still not done, and Mere Enchantment became a series.
If you were one of the creatures you mention in the book which would you be?
There are different features about each creature that I would love to have, but a mermaid would have to be my top pick. Being able to breath underwater, and see everything the ocean offered would be amazing.
I felt like this story was an oral story told from a grandparent or parent. Did you mean to make it sound this way or did it just come out that way?
Actually when I was writing the story, I had a small child. Each time I would write, I would do it like I was telling the story to him. I have always loved to tell stories, so I'm happy that I succeeded in what I was trying to accomplish.
Best ocean, lake, pool for a mermaid to live?
I would have to say the ocean. Mermaids are private creatures and thrive off of beauty. With a lake or pool, they would only have a limited amount of space to move, and the beautiful coral and colorful fish wouldn't be there.
Which character did you connect to the most and why?
I bonded with Chloe the most out of all my characters. While writing from her POV I was always amazed at how well she resembled so many girls I knew growing up, and many that I currently know.
Personally I would love to live in Rill. Where would you live and why?
Although I love Rill, the whole idea of the architecture was something I enjoyed writing, I would choose the city of Mere. When I was a little girl I always wanted the fancy castle, the big silky gowns, and tiaras, and everything else that comes with the traditional castle. I've always loved the open courtyards full of flowers, and well kept landscaping, the stables in the distance with beautiful horses, just waiting to be saddled. It would be a dream come true.
What is the hardest part of being a writer? The actual writing, the getting your book published, or the reviews?
All of the above! Each of these has its own hardships, but with determination, and understanding I was able to succeed in my dream.
Are you currently working on anything? If so can you share a morsel?
I am working on the 2nd book in The Enchantment Series, hopefully to be available to the public by the end of the year. I would be happy to share a little bit. The following paragraph is taken from Book 2.
A loud scream echoed from the truck. Chloe tried to see through the darkness toward the sound, searching for whatever would be coming. The wind picked up, swirling the dust around their feet and into their eyes. Jason pulled his sword from the sheath gripping the hilt tightly. Another scream echoed across the land, as Iraad growled again.
(Book 2 of The Enchantment Series)
Share 5 random things about yourself.
*I am terrified of spiders, to the point where it's ridiculous.
*I grew up on a farm, riding horses and driving tractors is what I did every summer.
*There were 17 Seniors in my High School graduating class.
*I am a former Rodeo Queen.
*Pizza Hut is one of my favorite places to eat.
Fill in the blanks: When I was little I wanted to be a
National Geographic Photographer
.
Let's pretend: You're stranded on an island in the middle of nowhere. Who or what do you wish you had with you?
Without a doubt I would want to have my husband. He is my Prince, my Knight in shining armor, and I can't imagine my life without him.
I have a large overstuffed recliner that I love to curl up in with a warm blanket and a good book. It's peaceful, and makes me happy.
Music on or off while reading? What about while writing?
It has to be quiet when I read and write. I like to be able to imagine what I'm doing, and if there is a distraction, it becomes difficult for me. Although, I have been so caught up in a story that it really didn't matter what was going on around me, I couldn't get my nose out of the book.
Who has been the one person who encouraged you?
There have been several people who have encouraged me to keep writing. My husband, and my sister have been my biggest fans, and without them, I'm not sure my book would have ever been finished.
Anything you'd like to say to your readers and future fans?
Thank you! Without readers, there is no story to tell. It's because of "fans" that writers do what they do. We all want to tell our story, and have people enjoy it. Also keep watching my Author Page for upcoming works. I may have a few little sneak peaks for Book 2 in The Enchantment Series very soon.
Thank you Alicia for being here today and answering some questions!.
Now that's not all my birds! Oh no! Alicia is generously donating 2 copies of Mere Enchantment for Nook or Kindle!